Activities
2019 Symposium
The Liveness at Play events took place between September 30 and October 4 2019 and served as the initial planning meetings related to the SSHRC grant "Sustaining Liveness in Participatory Experiences." They brought together the main members of the Montreal, and London-based, Liveness teams as well as Jaakko Stenros, our Finnish collaborator. On Friday, October 4, we held a one-day symposium that explored the themes of the grant. It was open to the public and included additional invited speakers, namely Lawrence Switzky and Matteo Uguzonni.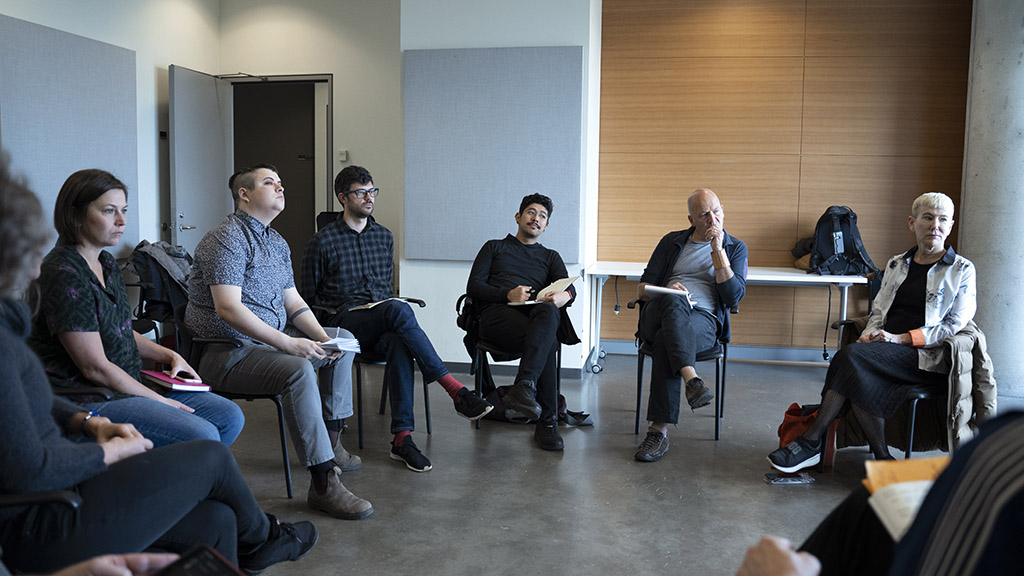 Capes, Not Cloaks
On March 9, 2019, the Liveness Research Group made capes—not simply for the love of fashion or to show off sewing skills but also so we could experiment with the use of costume accessories during a subsequent playtest of what became The Other Market.
Work on the design and play-testing of such a public, participatory experience was, of course, severely constrained by the COVID-19 pandemic. We, nevertheless, continued to meet regularly for in-depth, online discussions on design criteria and related research questions.